Help
•
Terms of Use
•
Wanted Pages
•
Categories
•
Recent Activity
This wiki is devoted to the Crescent City Series by Sarah J. Maas.
We are currently managing 213 articles, and we could use your help to make many more.
We hope that you will add to the site!
Enjoy your stay!

More Characters...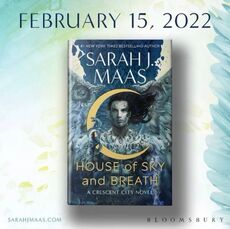 House of Sky and Breath arrives Feb 15, 2022!
February 15, 2022 00:00:00 EST... soon! is finally here!